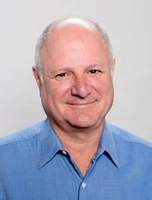 Paul Bilsky
Sales Associate
I have been a regular at Stratton Mountain since 1975 when I ski bummed after graduating college. But for many years I was a "weekend warrior" commuting to the mountain from our home in Manhattan. Therefore I know what it is like to be a second homeowner and I can appreciate the uniqueness of Vermont and the mountains.
For the past 15 years I was an on-mountain broker selling everything from studio apartments to luxury town homes to ski-on ski-off building lots. Having worked with buyers and sellers over the years I understand the needs of both parties. Kim Wohler and I have known each other for 20 years and worked together for over ten. Please let me know how I can help you in any way, from ski reports, to road conditions, to restaurant recommendations but most importantly think of me for all of your real estate needs. Consider me your Stratton concierge.
My wife and I live in Manchester in what was our vacation home. I ski as much as I can and play golf at the Manchester Country Club where I have been a member for 28 years. Our son Lee grew up ski racing at Stratton and like every hipster, lives in Brooklyn.