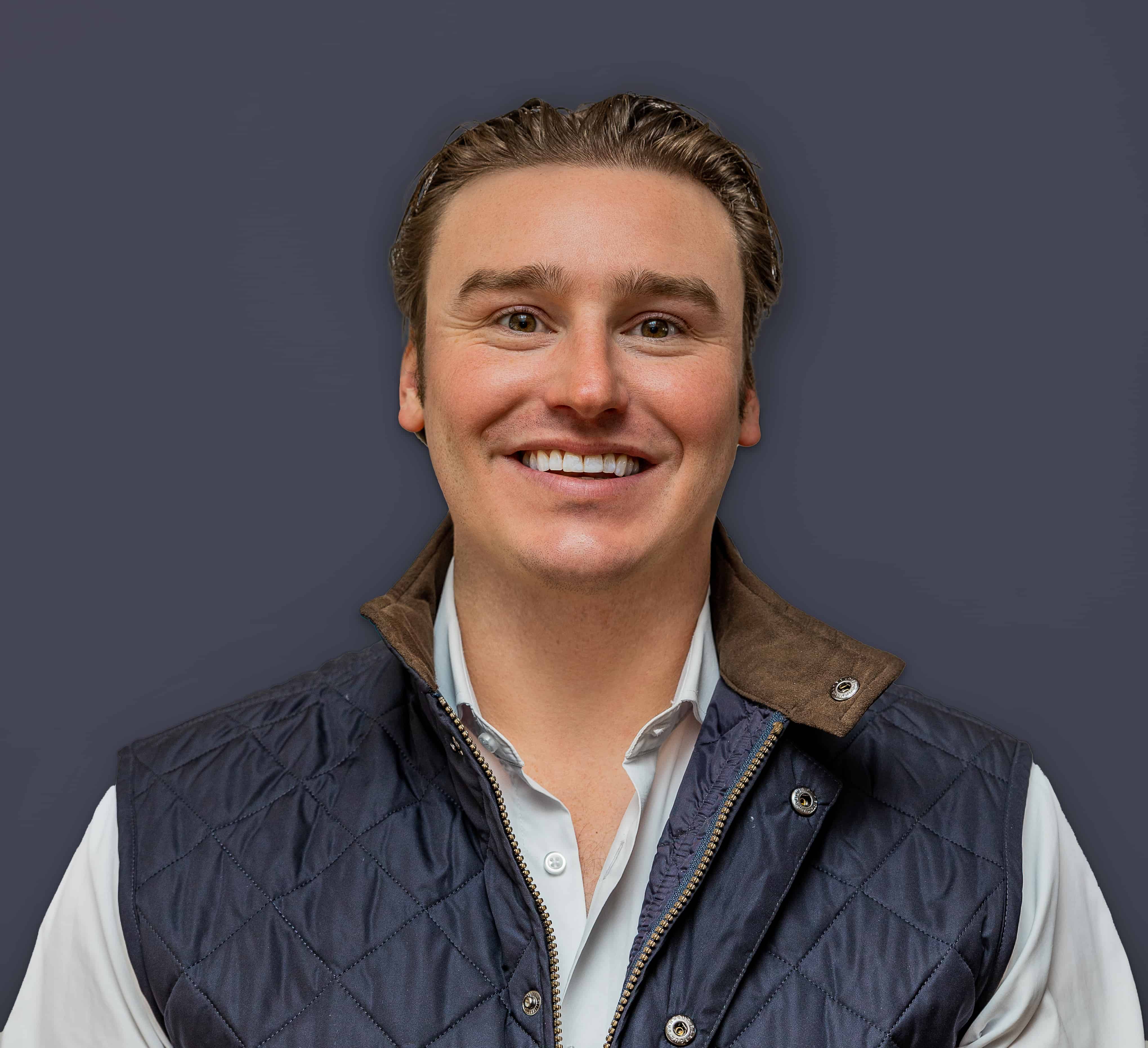 Director of Sales
|
Real Estate Broker & Seasonal Rentals
After 10 years of working at the most prestigious real estate companies in New York City, Britt Wohler has returned to Vermont to help expand Wohler Realty Group, leading the creation of a commercial real estate division at WRG. Britt is duel licensed in New York and Vermont, where his extensive knowledge of both markets can help buyers and sellers navigate all their real estate [...]
After 10 years of working at the most prestigious real estate companies in New York City, Britt Wohler has returned to Vermont to help expand Wohler Realty Group, leading the creation of a commercial real estate division at WRG. Britt is duel licensed in New York and Vermont, where his extensive knowledge of both markets can help buyers and sellers navigate all their real estate needs.
Although Britt has been in NYC real estate since 2010, he always kept a pulse on Vermont and collaborated with his family's real estate business. Wohler Realty Group is a leading full service real estate firm serving the Stratton Mountain Resort community and surrounding towns. In the years since, Britt has overseen the partnership and collaboration with Brown Harris Stevens and Wohler Realty Group being an official Member of BHS Partnering World Wide, a global real estate sales platform.
Britt Wohler, continues to be a valued member in the Brown Harris Stevens community as he maintains his NYC/BHS real estate business. Since joining BHS in 2015, he has been involved in hundreds of closed transactions with a sales value of over $250,000,000. In addition to representing buyers, sellers, tenants and landlords, Britt spearheaded the creation of two new ground up construction condo buildings downtown from inception. These building projects give him a unique insight into new development. His success is built on professionalism, dedication to clients' needs, and thorough knowledge of market conditions and trends.
Britt has a passion for delivering excellent customer service that brings clients a high level of confidence throughout the sales process. His genuine interest in achieving clients' goals makes buying and selling real estate an enjoyable and rewarding experience. Britt is recognized by colleagues and clients as a consummate professional with a committed and strong work ethic that drives him, unwaveringly, to achieve the best results for clients. His previous commercial real estate experience gives him a unique perspective when evaluating a property's full market potential.
Britt began his career at Massey Knakal Realty Services. Focused on the Upper East Side, Britt was involved in more than $220,000,000 million of closed sales and serviced over $400,000,000 million worth of listings.
In 2014, Britt was recruited by Cushman & Wakefield to be a Charter Member of their technology group focusing on tenant representation in office leasing. This opportunity allowed him to gain a keen understanding of the next generation of residential buyers in New York City.
Britt attended St. Lawrence University in Canton, New York where he competed on the Division I ski team and was involved in a variety of campus organizations and volunteer work.
A Stratton Mountain School graduate, Britt is an accomplished FIS (International Skiing Federation) racer. Britt trained in Europe and South America, and competed throughout North America. He was the Vermont Downhill State Champion in 2006 and was ranked 12th in the Country among competitors in his age group in Giant Slalom in 2008.
Britt has an avid interest in the arts. He is a Founding Patron Member of the Whitney Museum, a member of the Metropolitan Museum of Art, and The Museum of the City of New York where he has served on various committees.
During his personal time, you will find him playing golf at the Dorset Field Club, on the ski slopes of Stratton Mountain or visiting with family and friends on Nantucket and out West.
Wohler Realty Group Brown Harris Stevens Residential Sales, LLC
Route 30 130 Fifth Avenue
Bondville, VT 05340 New York, NY 10011

Office Location
Mail: PO Box 355, Stratton, VT 05155
Office: 42 Route 30
Bondville, VT 05340
Contact Info
Specifications
Languages:
Specialties:
Service Area:
Contact
Hi there! How can we help you?
Contact us using the form below or give us a call.
Hi there! How can we help you?
Contact us using the form below or give us a call.